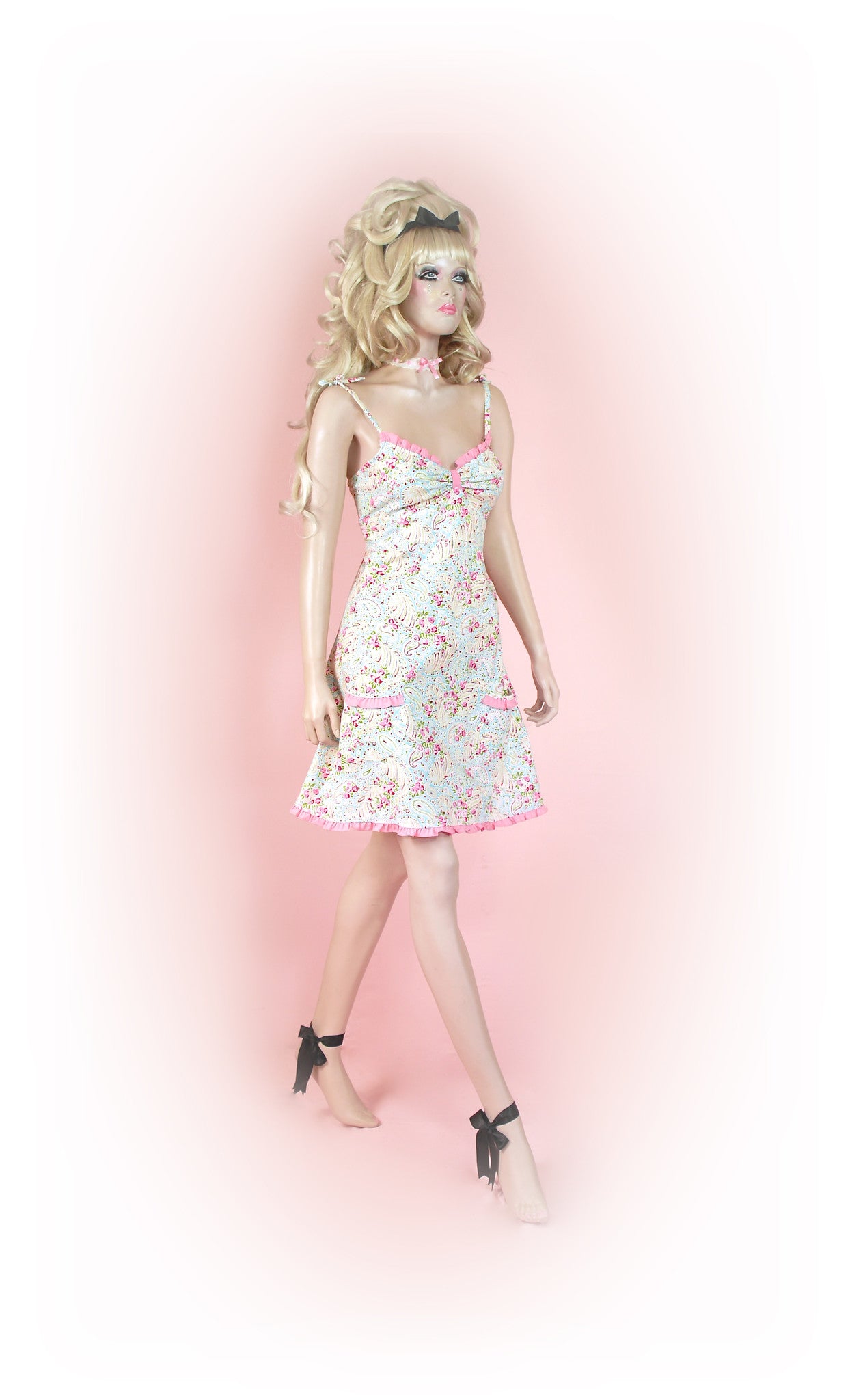 Blue
Paisley Floral
The Teadoll creates a perfectly pretty dress.
The dress is fitted around the bust to just above above the waist with shirring in the back panel.
Shirring is an elasticated thread that allows the fabric to streatch out, and cling to your exact shape.
From above the waist the dress lays teasingly over you, it is not too tight and it is not too loose - it's just right!
Please Note: Price is for Dress only.
Go to Mixdoll to choose the accessories you desire to deluxe your dream dress with.
Go to sizing and info for pictures of the back view of this style.
Made from: 100% cotton (machine washable 30°)