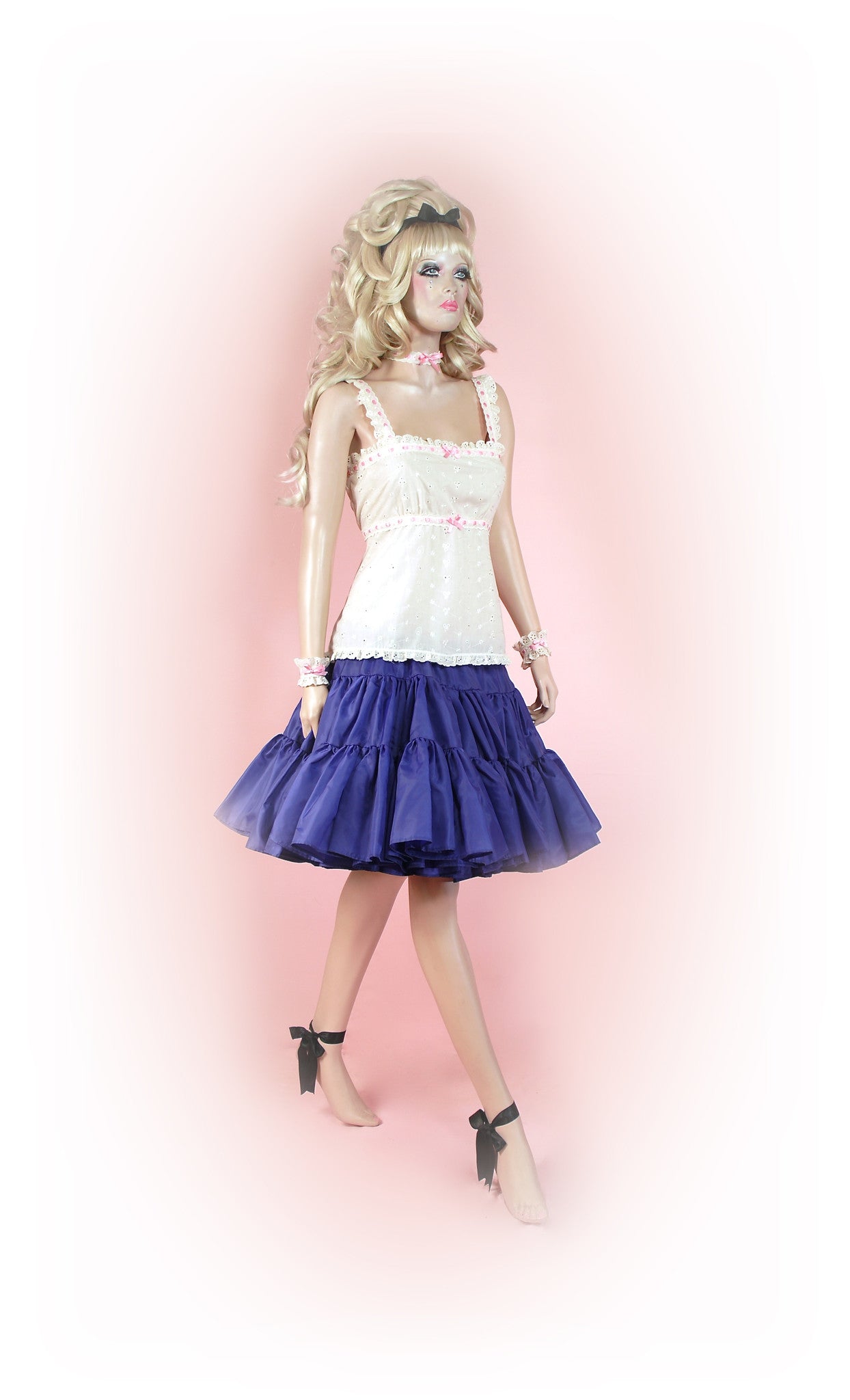 Peeping Purple
Tutu Knee
The frills and spills of the tutu can be worn with any Swingdoll or Bloomsdoll dress, or they can look truely spectacular worn as skirt.
The tutu/skirt has elastic in the channel arounf the waist. This allows it to fit to your individual shape.
From the waistband it splays out into an abundance of lavish layers.
Please Note: Price is for Skirt ONLY.
Go to Mixdoll to choose what top and accessories you desire to deluxe your dream skirt with.
Go to sizing and info for pictures of the back view of this style.
Made from: 100% Polyester (machine washable 30°)