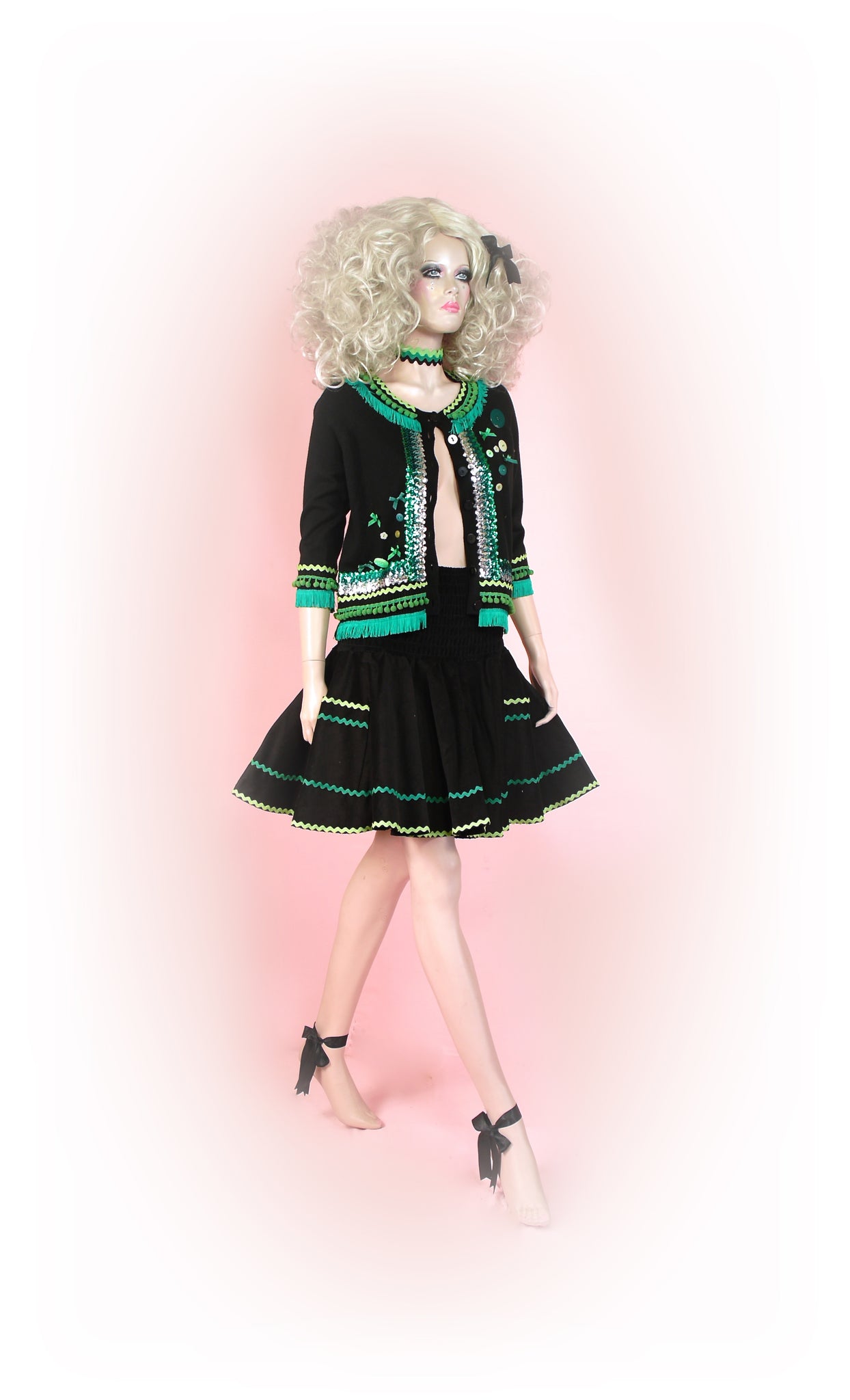 Black/Green
Fairytale Sparkle
This loose fitted knitted cardigan is full of fairytale sparkle……it is very very special.
Made by the dollydare fairies in the middle of the night, while you are asleep in the land of dreams….. they choose sequins, ribbons, tassels, buttons and lots lots more…...
Please Note: Price is for Cardigan ONLY.
Go to Mixdoll to choose what skirt, tutu and accessories you desire to deluxe your dream top with.
Go to sizing and info for pictures of the back view of this style.
Made from: Mixed fibres (machine washable 30°C)