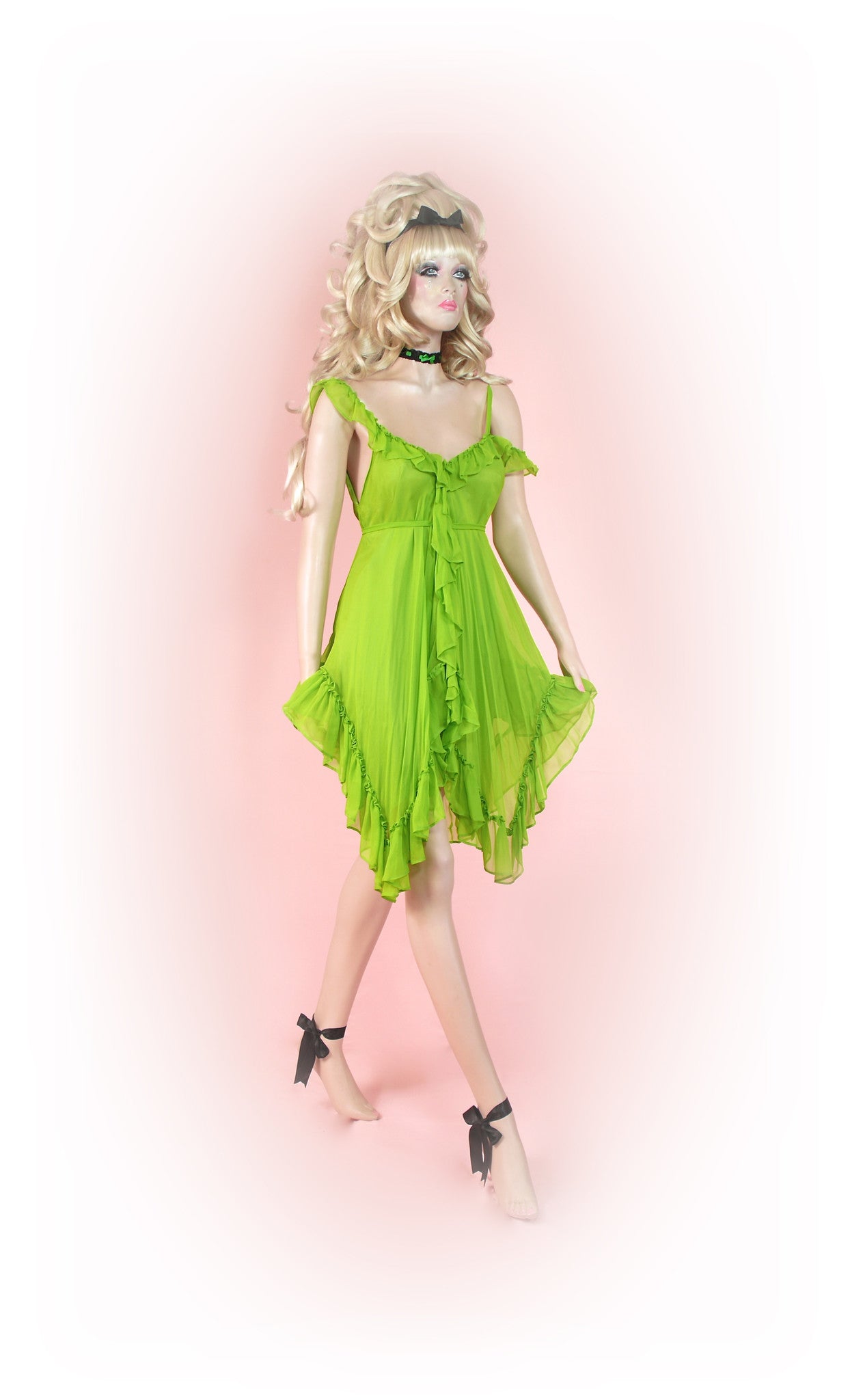 Green
Babydoll Chiffon
The Bloomsdoll creates a delightful soft babydoll dress.
The dress is fitted just under the bust with a delicate tie, allowing it to fit your shape perfectly.
From above the waist the dress delicately blooms down in a casade of a frilled handkerchief hem.
Please Note: Price is for Dress only.
Go to Mixdoll to choose what colour tutu and accessories you desire to deluxe your dream dress with.
Go to sizing and info for pictures of the back view of this style.
Made from: 100% Silk (dry clean only)